As we entered a new ten years back again in January, newspapers were being comprehensive of tales about Australian bushfires, tensions between the US and Iran, and the British Conservatives were being revelling in their 80-seat the greater part. But the Planet Wellbeing Organization was now dealing with information of a 'novel coronavirus' in Wuhan, China, a illness that was heading to dramatically improve the way we lived our life. Covid-19 swept via Asia and into Europe and beyond, killing just about 2 million persons and bringing the world's economies to their knees.
The Guardian's editor-in-chief, Katharine Viner, joins Anushka Asthana to seem back again on a 12 months in which reporters covered some large breaking tales, which include the killing of George Floyd and the world anti-racism movement Black Lives Subject. There was the US election in which the American persons voted to eliminate Donald Trump. And there was the largest story of all: the continuing local weather crisis which, even with a pandemic-induced reduction in journey, only resulted in a seven% fall in world emissions. And all the even though Britain hurtled inexorably in the direction of an close-of-12 months Brexit.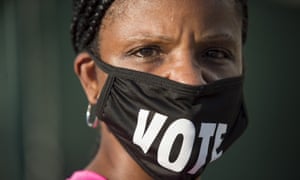 Guidance The Guardian
The Guardian is editorially unbiased.
And we want to maintain our journalism open and available to all.
But we progressively need to have our readers to fund our operate.