The bat appears to be at you with shiny black eyes, shining with intelligence. The artist has turned this purely natural research into a portrait, supplying what was definitely a useless specimen a identity and internal everyday living that would be fascinating in a human subject, permit by yourself a fruit bat. It is an creative masterpiece that raises scientific illustration to unusual heights of poetry.
The photo was painted by possibly the Hindu painter Bhawani Das, or just one of his shut circle, somewhere between 1777 and 1782. Yet for generations illustrations or photos like this have been just styled "company art" and credited not to their Indian creators, but the East India Company officers who commissioned them. The Wallace Collection's exhibition of these illustrations or photos of ponder, co-curated by historian William Dalrymple, rights an injustice and restores the accurate authorship of some of the finest purely natural history artworks of all time.
As a short while ago as 2013, the Pure History Museum posted an illustrated volume known as The Artwork of India, whose depictions of monkeys and snakes are captioned just according to the collections they arrive from – with the artist, the specific creator, hardly ever named. How did this weird disdain for some of the greatest observers of nature who at any time lived grow to be ordinary? The response lies in the extensive and snaky history of the British empire.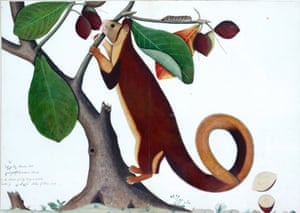 Out of the undergrowth scuttles a pangolin included with tricky scaly armour, painted with such delicate, refined colours that its white claws appear like vegetable roots. It was portrayed in 1779 by Shaikh Zain ud-Din. He and Bhawani Das produced their entrancing shots for an album of purely natural history illustrations commissioned by Lady Mary Impey. British electrical power over India was growing not via immediate state regulate, but the industrial ambitions of the East India Company. For all their corruption, greed and arrogance, some East India Company officers were genuinely intrigued in the put they were milking. This was the Enlightenment, when James Prepare dinner was bringing a kangaroo specimen (or what was left after it was eaten) back to Britain for the animal artist George Stubbs to paint. In that identical spirit of scientific curiosity Lady Impey and her partner, Main Justice Sir Elijah Impey, commissioned local artists to generate their ravishing nature album. They were common of a era of early imperialists who experienced not still uncovered whole contempt for the people all-around them.
At the start out of the demonstrate we see just one of the artists the East India Company employed as he saw himself. Yellapah of Vellore portrays himself sitting on the ground at a very low desk, searching up from his function on a finely detailed illustration, with his slim, delicate brush in his appropriate hand. It is not so very different from a portrait of a scribe at the Ottoman court docket that was painted by Gentile Bellini in the fifteenth century. For the artists the firm elite employed to depict fruit bats and cobra lilies were heirs to an creative tradition of precise, almost microscopic observation that finally went back to medieval Iraq and Iran. This miniaturist artwork was brought to India by the Mughal empire, and it was their training that enabled these artists to adapt brilliantly to the needs of science-obsessed English aristocrats. Even the thought of assembling watercolour shots in albums is a Mughal conference – although it got a new appear from the modern paper the British insisted on.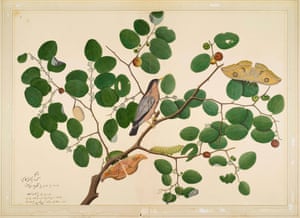 The results are sensational. I suppose it would not actually matter, much more than 200 decades on, if we remembered or did not don't forget artists whose operates were common or small. But genius warrants a name. Shaikh Zain ud-Din is at the very least the equal of his English up to date Stubbs. His depiction of a cheetah for the Impey album is a tender gold cloud of fur with places that appear to be to float in its lithe mist. You can almost see its heart beat. This intimate come upon with a swift ghost of the forest will make Stubbs's painting of the initial cheetah brought to Britain appear cold and tricky.
It is that perception into the becoming of nature that will make these artists so arresting. They go over and above all anthropomorphism in their urge for food for wondrous everyday living. A painter whose name has not still been discovered portrays a river fish from Bengal as a pewter-coloured, leaf-formed ovoid with its eyes and mouth twisted all-around its flattened sort. It is not like us, but it is as attention-grabbing as us.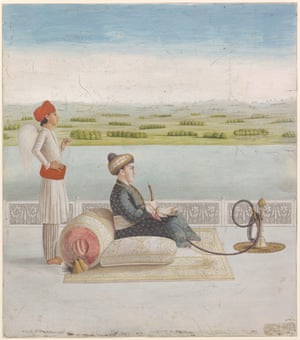 The East India Company also commissioned India's artists to depict soldiers and beggars, marketplaces and rituals. In these social information, the tensions of history are tricky to dismiss – are they sympathetic experiments or imperial objectifications of "India"? But Yellapah of Vellore turns his brush on the people who employed him, portraying a pasty-faced red-jacketed British officer lazing, a bit glumly, in the comfy box of a palanquin as he's carried by six "natives".
There are dazzling depictions of architecture, together with a elegant portrait of the Taj Mahal. Below you see two creative cultures collide as European viewpoint mixes with an Indian urge for food for all-over surface element that results in almost surreal effects. Strangest of all is a painting by a nonetheless-nameless artist of a village known as Rania. The villagers vividly populate a scene of rounded, organic and natural structures and knobbly, serpentine trees. Nothing is straight, absolutely nothing is rigid. It could be an early painting by Miró, a desert scene by O'Keeffe.
This exhibition unveils an overall new creative planet that's been forgotten and misunderstood for generations. It claims great matters for the Wallace Collection's new approach as a gallery that, in a reverse of its previous guidelines, can now lend, and consequently borrow, masterpieces. How great to start out by rescuing India's neglected artists from becoming forgotten.