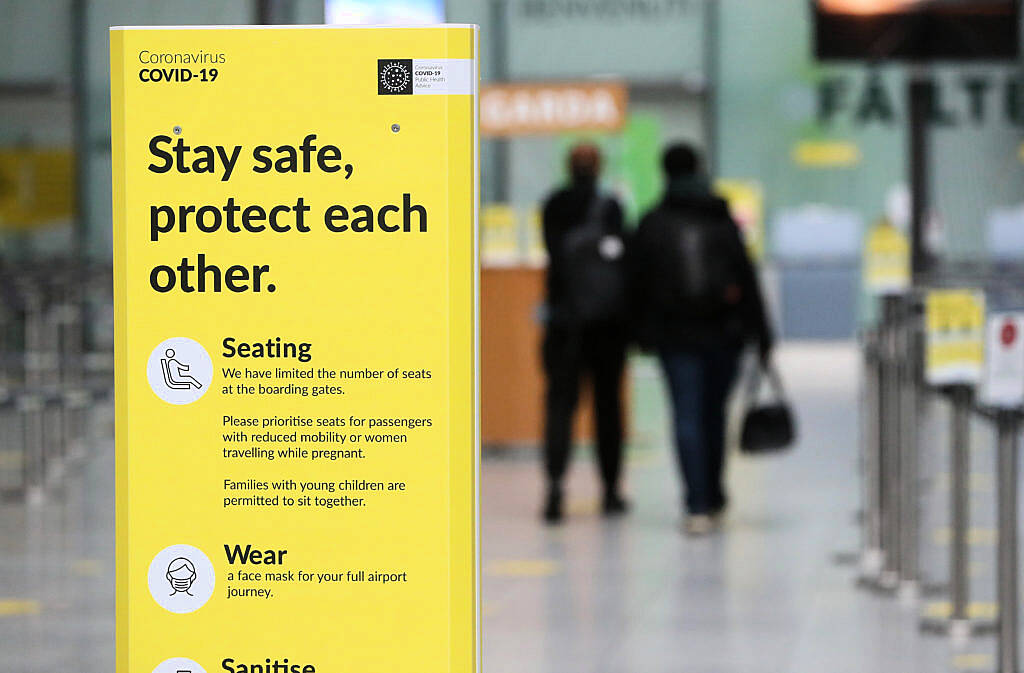 Updated at 21:05
The Government is considering plans to allow people with domestic vaccination certificates exemptions from mandatory hotel quarantine – but only for shots approved by the European Medicines Agency (EMA).
As The Irish Times reports, the issue of identifying those who are eligible for exemption was identified as an early challenge to changes to the quarantine system announced on Thursday night.
This is due to the absence of a universally recognised certificate for vaccination, either at a European Union level or a global level. However, in order to put the new exemption system in place, Government sources indicated locally granted certificates from other jurisdictions would be accepted.
However, given these would only be accepted for EMA-approved vaccines, it would mean those in receipt of Russia's Sputnik vaccine or the Chinese Covid-19 vaccine would still have to quarantine.
A similar system of recognising PCR test results from other jurisdictions is in operation, with measures in place to safeguard standards.
It comes as the Department of Health said 18 people have tested positive for Covid-19 while in mandatory hotel quarantine.
They said that today marks 21 days since the first passengers entered hotel quarantine.
Positive test
As of yesterday evening, 377 people have completed quarantine and there are currently 532 people in a designated facility.
The majority of people arriving in to quarantine are arriving into Dublin Airport and are arriving from or have travelled through a designated country.
As of April 15th, there are 18 people who have received a positive Covid-19 test, four of which tested positive for a variant of the virus.
They said overall there have been 907 bookings into the mandatory hotel quarantine system. There were 87 in March, 720 in April, 94 in May and there have been six so far for June.
The Department of Health said overall, passenger figures from designated States have fallen since the hotel quarantine policy was introduced.
Speaking about the hotel quarantine system, Minister for Health Stephen Donnelly said: "My Department continues to work with all State stakeholders and with Tifco Hotel Group on this policy, with the shared aim of protecting Ireland from the importation of Covid-19, particularly the recent variants of the virus.
"It is worth restating that Mandatory Hotel Quarantine is not simply about hotel rooms – it is a complex and collaborative system.
"It requires support across Government from a range of key State stakeholders, such as: the Defence Forces, the Department of Justice, the Department of Foreign Affairs, the Department of Transport, the HSE and all those who work in our ports and airports around Ireland."
Less restrictive measures
Earlier today the European Commission has urged Ireland to pursue less restrictive measures than the mandatory hotel quarantine regime introduced last month.
On Friday, it sought clarifications as to why some fellow EU member states were subject to the rules.
Ireland is the only one the EU's 27 countries that requires arrivals from certain countries to pay almost €2,000 each to quarantine for up to 14 days in a secure hotel and this week added Belgium, France, Italy and Luxembourg to its list of designated states that initially also included Austria.
The EU executive wrote to the Irish Government on Friday in relation to the criteria used to determine the list, a spokesman said.
"The Commission has concerns regarding this measure in relation to the general principles of EU law, in particular proportionality and non-discrimination," the spokesman said.