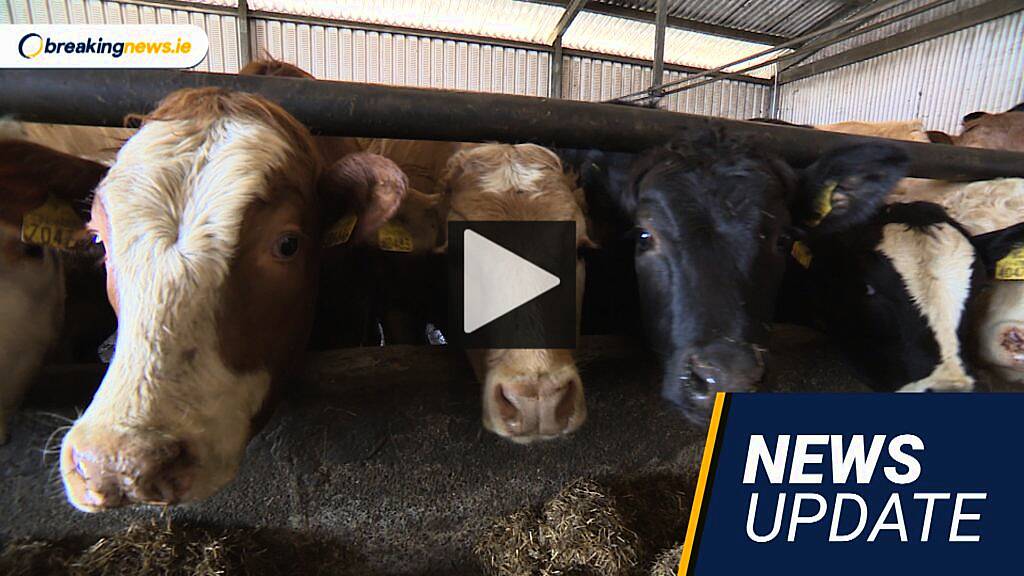 Covid hospital numbers
A total of 11 Irish hospitals now have zero inpatients positive for Covid-19, according to the head of the health service.
HSE chief executive Paul Reid said Friday morning had brought "further good news" as eight adult hospitals and three children's hospitals are now without the disease.
It comes after the number of people with the disease being treated in intensive care dropped to the lowest level recorded this year, with 23 patients as of Thursday evening.
Mr Reid has attributed the fall in ICU numbers to the impact of the ongoing rollout of the Covid-19 vaccines.
Meanwhile, nursing homes have slammed a "grossly irresponsible" plan to end Covid funding support for the sector.
Live concerts return
Music fans who attended the first large-scale concert in Ireland since the pandemic began have described the experience as "emotional" and "surreal".
A pilot concert taking place at Dublin's Iveagh Gardens on Thursday evening welcomed 500 fans to witness performances by James Vincent McMorrow and Sorcha Richardson.
It was the first in a series of pilot live entertainment events, employing staggered arrival and leaving times for fans, who remained in pods of up to four people.
Demand for the gig was huge, and tickets sold out almost instantly.
Farmers protest
The Irish Farmers Association is holding a nationwide day of action.
They are demonstrating to highlight the importance of commercial farming to the rural economy.
Farmers will also warn against what they describe as "dangers" in the current CAP proposals.
It is the first large-scale demonstration by the organisation since the Covid-19 pandemic began.
Arlene Foster's last engagement
Today is likely to be Arlene Foster's last official engagement as Northern Ireland's First Minister.
She has spoken of regret at not having had the opportunity to have done more as the North's leader.
She is due to attend the first full summit of the British Irish Intergovernmental Council in Co Fermanagh, where the ongoing dispute over Brexit and the Northern Ireland Protocol is expected to top the agenda.
UK prime minister Boris Johnson has suggested the European Union is taking an "excessively burdensome" approach to post-Brexit trading arrangements for the North.
Hottest day of year
Temperatures could hit as high as 26 degrees this weekend.
Tomorrow will be cloudy at first with some patchy drizzle, but it will dry up in the afternoon with highs of 23 degrees. Sunday will be warm and dry with temperatures hitting 26 degrees in some parts.
Head of forecasting with Met Eireann Evelyn Cusack has said that Sunday will be the hottest day of the year.