For many years, Britain's rolling information landscape has been dominated by Sky and the BBC. On Sunday, a new rival, GB News, is coming into the fray – and whilst its chairman and most popular face, Andrew Neil, insists that any comparisons to Fox News are idiotic, lots of see an echo in its plan to use outspoken presenters to explore the most controversial issues of the working day.
But Neil insists that the plan is not to tack to the proper, but to handle an viewers which he suggests has been allow down by the present broadcasters – and which he believes is crying out for a channel that addresses its worries. As the channel's newly employed workforce race to be all set for their debut, Anushka Asthana asks the Guardian's media editor, Jim Waterson, no matter whether GB News is bound to be a participant in the so-referred to as tradition war – and no matter whether a British viewers actually wants to see a radical departure from the extra standard product that dominates today.
Archive: GB News BBC LBC TalkRadio ITV Sky News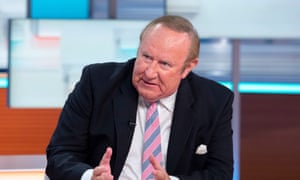 Help The Guardian
The Guardian is editorially impartial.
And we want to retain our journalism open and accessible to all.
But we ever more need to have our viewers to fund our function.