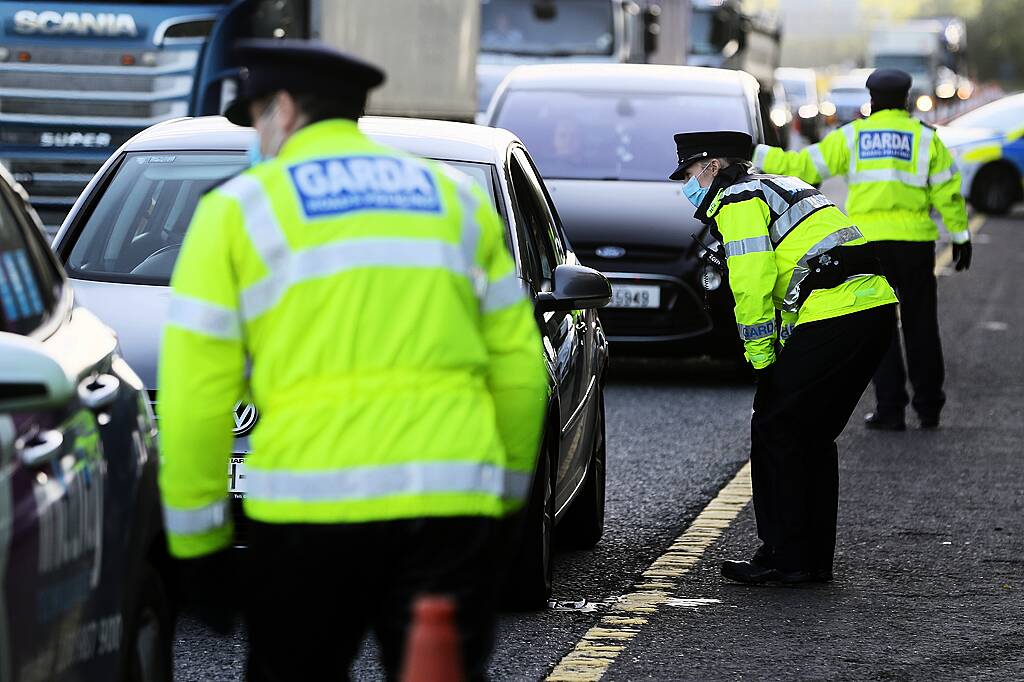 Level 5 is now in place nationwide in an effort to stop the spread of Covid-19.
It comes as the national 14-day incidence rate per 100,000 is now 291 – while Cavan's is in excess of 1,000.
The restrictions will be in place for six weeks – with people not allowed to travel five kilometres from their home apart from specific reasons.
From today, Gardaí will introduce more checkpoints to aid compliance with the new measures.
Training in the Garda College in Templemore will also stop so recruits can be released to help with frontline duties. They will be released on November 2nd, allowing up to 260 extra members to be drafted in for the increased number of checkpoints and to provide community patrols.
The extension of Operation Fanacht will see Gardaí continue their policy of policing by consent with enforcement only being used as a last resort.
Gardaí say that at any one time over the next six weeks they will have over 2,500 officers on duty
They will also available for vulnerable people in the community who may need extra assistance during the increased restrictions.
Under the new measures, all non-essential retail is closed and pubs, restaurants and cafes are only permitted to offer takeaway or delivery services. However, schools, creches and construction sites will remain open.
NUI Galway Epidemiologist, Dr Akke Vellinga, is questioning the need for such strict lockdown measures.
"I would be worried about Level 5 restrictions because I would like to see lockdown based on the number of hospital admissions or the number of deaths and to restrict people so much for a second time, I'm very worried about all the other knock-on effects."
Earlier in the week, members of both the Government and the National Public Health Emergency Team (Nphet) stressed that they could not guarantee Ireland would not face another lockdown situation in the future, but action now would allow the country to celebrate Christmas in a "meaningful way" according to Taoiseach Micheál Martin.
Lifestyle
'A lot of people didn't know how far 5k was' – KM…
This comes as a study from the University of Limerick (UL) found that more mental health supports are needed for children and teenagers to deal with Covid-19 lockdowns.
The research was carried out between April 10th and May 22nd.
Lead on the project, Dr Jennifer McMahon, says their findings also show increased levels of worry and unhappiness but reduced levels of restlessness.
"That was a surprising finding in the research, that adolescents did report a reduction in their own restlessness and attention difficulties. Perhaps it's down to adolescents being able to adapt to the routine of lockdown life, so I think that was a surprising finding but it was also mirrored in our sister study in the UK."